Sue Barry's Psychology Today Blog about Brains, Vision, and Brain Plasticity (Neuroplasticity)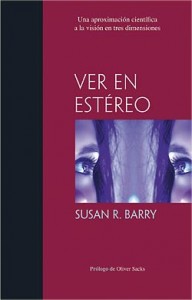 Fixing My Gaze has been translated into Japanese, Korean, Italian, Danish, German, Spanish, and Dutch.
---
To find an optometrist conversant in Optometric Vision Therapy go to:
NOTE: in all of the above directories, an optometrist with FCOVD after his or her name is a Fellow of the College of Optometrists in Vision Development.  To become a Fellow, the optometrist has passed a rigorous board certification exam in binocular vision and optometric vision therapy.
---

Network of interlinked sites that provide great information about children's vision, stereovision, binocular vision and optometric vision therapy:
Optometrists Network—Resources for Parents, Patients, Educators, Therapists
---
Great information about optometric vision therapy and vision and learning:
---
Books about vision and optometric vision therapy:
---
Children's Vision Public Health Initiative — Lazy Eye, Amblyopia, Strabismus:
InfantSEE®, a public health program, managed by Optometry's CharityTM is designed to ensure that eye and vision care becomes an integral part of infant wellness care ("well baby care"). Under this program, participating AOA optometrists provide comprehensive eye and vision assessments for infants within the first year of life regardless of a family's income or insurance coverage.
---
By Parents for Parents: Children with Vision Disorders:
Vision First Foundation: Parent Advocacy Group for Children with Vision Disorders
---
Some Great 3D Stereovision sites: